The Players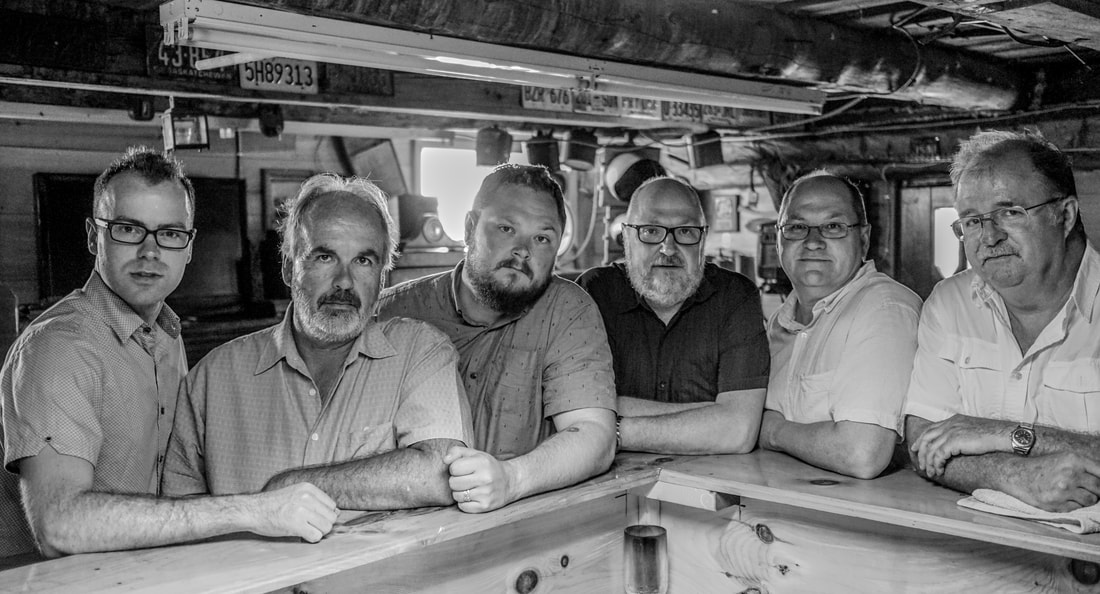 John McDonald
John McDonald, has bluegrass music in his blood and like many of his band mates,
grew up with the sound. John was a founding member of one of the great Ontario bands of the 1980s – McDonald Bluegrass. McDonald Bluegrass have a wall of awards from the Central Canadian Bluegrass Awards including: Instrumental Group of the Year, two
Recording of the Year awards, Five Vocal Group of the Year awards and two Gospel
Group of the Year awards. John himself won Male Vocalist of the Year in '89.
More recently John added his talents and played lead and rhythm guitar, and was lead singer to the short run bluegrass band The Roadmasters. His years of
experience can easily be seen in his outstanding lead and rhythm guitar playing. Songwriting has always been his passion and he is considered by many of his peers to be one of the best in the business. John lives in Coppercliff Ontario.

---

---
Justin McDonald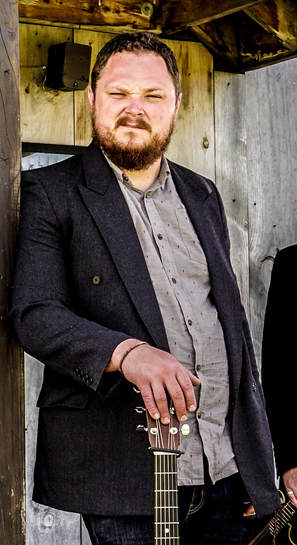 Justin McDonald may be new to the bluegrass scene, but certainly not to bluegrass music. Justin brings with him many years of performing experience to the band. In addition to Traditionally Wound he continues to play drums, bass and guitar in various bands outside of the bluegrass community including his own band The Bremen Town Players. Growing up listening to his dad and his uncles play in McDonald Bluegrass, instilled a sense of the music, family, and the experience of being in a tightly wound group of musicians. Justin is a solid lead and rhythm guitar player with a unique lead voice and clear tenor sound. Justin lives in Alton Ontario with his wife Steph.

---

---
Dave Jack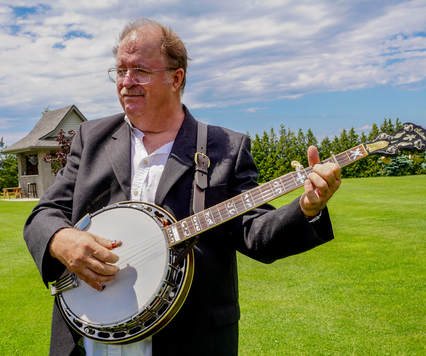 Dave Jack started his musical career in the mid 70's, and has long been considered one of the premier banjo players on the Canadian music scene. With roots in both traditional and contemporary bluegrass, David's taste, timing, and tone has defined his trademark style. From the early days of festivals such as Ontario's Carlisle Bluegrass Festival and Manitoba's Boggy Creek to folk Festivals including Vancouver, Winnipeg, Hamilton and London, to clubs and stages across Canada and the USA including London's Firehall, Toronto's El Mocambo, Nashville's Ryman Theatre, and George Jones Possum Holler, David has toured and recorded with Canadian bands such as Rural Retreat, Station Road, the Dixie Flyers, Bruce County, Hard Ryde, Blackwell, and Grassland.
1982 North American Banjo Champion, 1982 Canadian Banjo Champion, Recording King Banjo endorsement artist, twice nominated for CCBA Banjo Player of the Year. David currently resides in Union, Ontario

---

---
Sheldon Speedie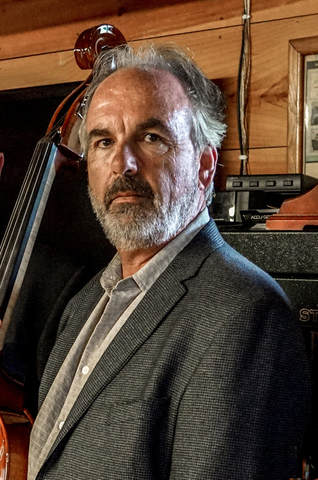 Sheldon Speedie, was introduced to fiddle & country music through his grandfather who played regularly at family functions and at the local one room school house in the rural farming community he grew up in. After taking some fiddle lessons at an early age he lost interest for a number of years. Sheldon was bitten by the bluegrass bug in his early teens while attending some of the local bluegrass shows that were a regular occurrence at the Port Elgin beach in the summer. He picked up the guitar and took some lessons from local Bluegrass teacher Jim MacDonald and later got attached to the Doghouse Bass. He has been nominated many times in recent years for Bass Player of the Year at the Central Canadian Bluegrass Music Awards. Sheldon's feel for "how it should be done" is a little known contribution to Traditionally Wound's overall sound. If Kenny is the anchor, Sheldon is the boat that carries the band. Sheldon currently lives in Port Elgin, Ontario with his wife Marlene and 2 children.
---

---
Nick McDonald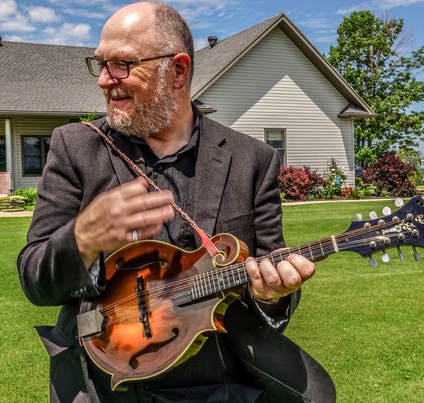 Nick McDonald, started playing guitar at age 12, picked up the mandolin at age 14 and went on to perform with the vocal giants McDonald Bluegrass as well as the award winning Hard Ryde. Nick has a distinct sound that is unmistakeable bluegrass which has lead him to being recognized as Mandolin Player of the Year, 5 years in a row at the Central Canadian Bluegrass Awards. Nick sings all parts with ease and his songwriting abilities are second to none with Nick winning Composer of the Year in 2006 & 2010 at the CCBA's. Nick currently resides in Orangeville Ontario with his lovely wife Shelly.

---

---
Tyler Becket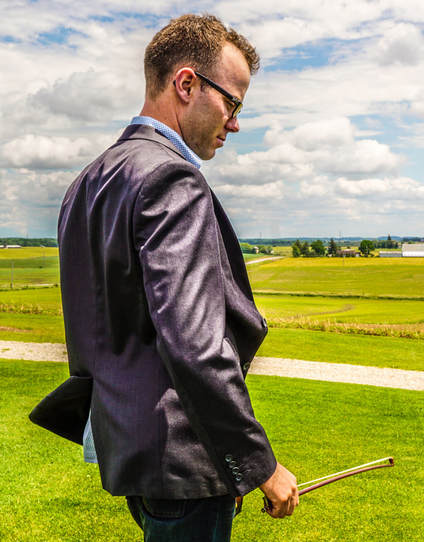 Tyler Becket
Music in general was an essential part of Tyler's upbringing as he started playing fiddle at the early age of three years old. His traditional roots run deep and he continues to play regularly with The Beckett Family Band. Tyler won Fiddle Player of the Year at the Central Canadian Bluegrass Awards in 2008 and in 2009. After a three year stint with the renowned American bluegrass band -The Chapmans, Tyler returned home to the Owen Sound area and the band is certainly glad to have him. Tyler brings with him all the elements of tradition, family and fun that helps
to make the Traditionally Wound experience genuine and unique.
---

---